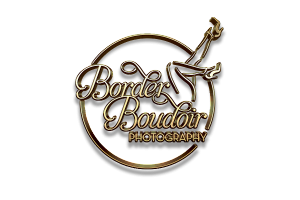 border boudoir PHOTOgraphy STUDIO
Border boudoir photography is here to make you feel proud about yourself and your images
 Our boudoir studio is based in Jonesborough, Newry, Northern Ireland within a very close proximity to the border making it popular with those on either side of the border. Just one hour from Belfast or Dublin.
Border boudoir studio is one of Irelands premier photography studios for boudoir, glamour and erotic photography. My aim is to create stylish elegant and classy bespoke images for each and every person. I give my clients an experience not just a photo shoot. 
 With over ten years of experience we cater towards couples and woman of all ages and sizes. It's not about how you look but how you feel. Confidence can feel so empowering. Boudoir photography has an amazing confidence-boosting effect because we can show you exactly how beautiful you look as everybody deserves to feel beautiful and love their body.
 Our photo sessions are very versatile and are adopted to suit the style and comfort limits of each person. We will be there to guide you through the photo session, from offering you advice and preparing you for your session, to posing and guiding you through your shoot on the day, to hand editing and creating you amazing images in post production. Being a female photographer i understand how it feels to be at both side of the camera, it can boost your self-esteem and self-worth. 
 We specialise in boudoir, glamour and implied nude photography. Each session is aimed at your desired style. Whether it be soft and airy or more dark, seductive and sultry. From fun natural styled images to a more sensual atmosphere, creating mood and ambience whatever your choice may be. 
 At border boudoir our focus is to create phenomenal images that you will cherish for a life time. We offer the finest quality keepsakes products, such as wall art, bespoke albums, prints and digital images. 
Boudoir photography is for all ages and sizes. Accept who you are and revel in it. Book today.
We have one of the best glamour studios in Ireland. Book your portfolio shoot today.
bridal boudoir
photography
 Surprise your partner with something  that no one else can give them.  Unforgettable moments to treasure.
 Get together,  relax and have some fun. The big question that no one wants to ask! Dare to bare?
Be Social! Do not hesitate to look at our recent activities.
Professional photographer will catch all unforgetable moments
take a look at our price plans